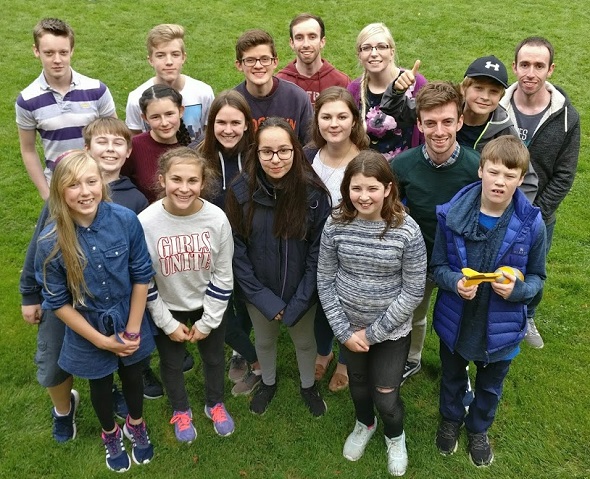 Led by 4 of the young men in the church, with 3 ladies helping out, Impact is Belvidere's group for young people between ages 11-18. We meet on a Friday night during term time, at 8pm at various venues for a bible study, team games, team projects or a craft session, as well as refreshments and somewhere for our young people to meet with other people of their age for a safe and friendly social time.
We have a social event once or twice a term which could be a movie night, going ice skating or bowling or just having a get together with team games.
As a group we have studied many series together, including the "I am" sayings of Jesus, the Miracles of Jesus and the basics of the Christian life. We have recently spent 18 months studying "The Gospel Project" which took us chronologically through the bible, focusing on some major characters who play a part in God's Plan.
We are currently going through a series called "What Does That Mean?" Each week we study a word or phrase used in the Bible and what it means.
For more information on Impact or to find out the venues please contact us.